Oral Surgeon vs. General Dentist: What's the Difference?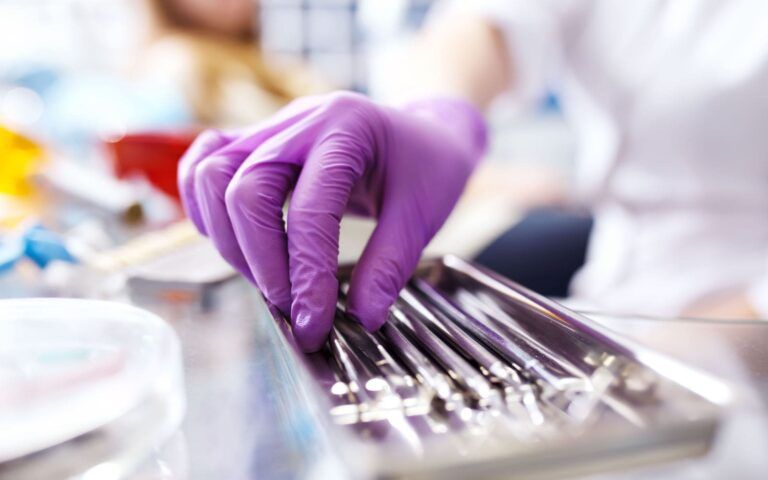 As a patient, you have a variety of dentists to choose from, and it can be challenging to know which type of dental professional can treat you best. More specifically, oral surgeons have a unique area of focus that most dentists don't, making them a valuable asset in dentistry. Understanding the differences between oral surgeons and general dentists can help better inform you about your care, and we're here to help explain the difference.
What's The Difference Between Oral Surgeons and General Dentists?
Both oral surgeons and general dentists are irreplaceable in dentistry, as they both provide dental services crucial for your oral health. However, these specialties come with their quirks, as they specialize in different areas of dentistry and make up only parts of a complete dental care plan. Here are some differences that can be explained:
Education and Degrees: Both general dentists and oral surgeons focus on providing overarching dental care for patients. General dentists focus on receiving a bachelor's degree in anatomy, physiology, pathology, and oral surgery and then earning their doctorate in dental surgery or dental medicine. Beyond this point, general dentists must seek a licensing exam to practice. At the same time, oral surgeons must take on a four to six-year residency program to receive accreditation for their careers.
Dental Area of Focus: These specialties provide dental medicine, but the types of conditions they treat differ vastly. General dentists focus on preventing dental disease and perform basic procedures for all-around care, including screenings, teeth cleanings, and gum care. However, oral surgeons focus on providing treatment outside the general dentist's experience, offering reconstructive and soft tissue treatments concerning the face, mouth, and jaw.
Complex vs. Simple Procedures: General dentists often perform simple procedures when providing their services. This includes tooth extractions, root canals, and reconstructive services that don't pose any complications to the patient. However, people are often referred to an oral surgeon when faced with complex cases, such as impacted wisdom teeth, micro-fractured teeth, and malformations in the jawline. Oral surgeons also perform tumor removals, jaw realignment surgeries, and specialty implants to help correct issues that are considered outside your primary dentist's expertise.
As both of these specialties provide vast experiences in their own right, as a patient, it can be valuable to know the difference between these two dentists. These two make up the large conglomerate that's dentistry, as each dentist out there is ready to care for your oral health when you need it most.
Find The Best Dental Professional For You
While it can be difficult to choose the right doctor, seeing an oral surgeon often starts with referrals. These referrals can come from your primary dentist, orthodontist, or other specialists who feel you would benefit from an oral surgeon's care. If you're curious, want to learn more, or want to speak with an oral surgeon, contact your primary dentist for more information.