The Top Implant Products Used In Today's Practices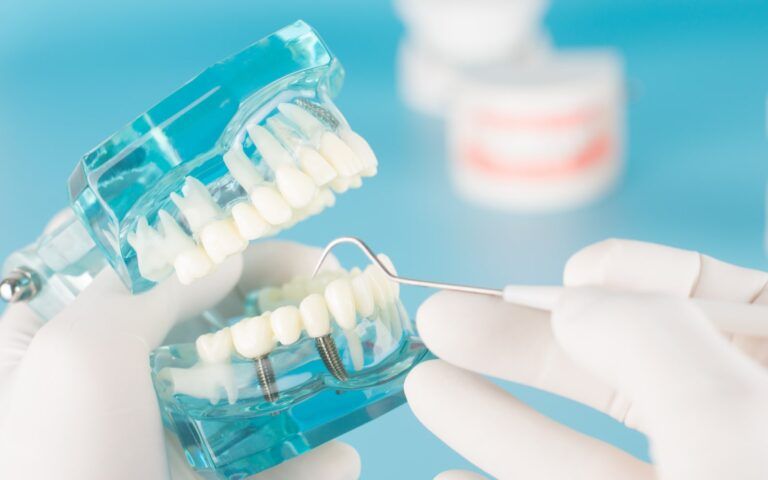 Dental implants are becoming a progressively more popular solution for restoring a beautiful smile. They're versatile and can improve the health of the jaw and remaining teeth just by being present. The titanium mounting points stimulate the growth of bone, culminating in osseointegration. This is the point where the titanium becomes physically part of the bone. The prosthetic teeth mounted on these points can support neighboring teeth while restoring form and function.
Understanding The Construction Of Dental Implants
Dental implants are an incredible innovation in dental restoration technology. The discovery of the benefits of titanium was made by Dr. Brånemark while studying blood flow in the bones of rabbits. However, dental implants are made up of more than just titanium mooring. Ongoing research and study have introduced new materials to the implant game. These new materials required extensive research before being held up against the champion of implant materials.
Dental implant materials need to be biocompatible to prevent fracturing and corrosion. One material that meets this requirement is zirconium, which is sturdy and robust enough to withstand the wear and tear they'll experience. The following are the most popular materials for dental implants:
Titanium Dental implants – This metal has been the most popular implant material since discovering its osseointegration properties in 1950. These implants allow healthy growth and restructuring of the bone material.
Zirconia Dental Implants – This implant is a recent innovation in the dental industry. While this type of implant is more affordable than titanium, it lacks in a few areas. They tend to break more often and thus require repair. However, zirconia does show the same ability to osseointegrate.
Titanium has a long and well-respected history of successful, long-lasting implants to back up its use in modern dentistry. It remains the first choice in dental implants even today. Millions of patients all over the world have learned to trust titanium. Titanium implants are produced in two pieces. The post gets screwed into the jaw itself and the abutment sitting atop it. This abutment is then attached to the replacement tooth, securely holding it.
Zirconium implants are a single unit, and therefore replacing them is a more intensive process. This is a problem considering their tendency to break more often than titanium posts. However, there is a plus side to this method of construction. Zirconium implants are less likely to have infections set in. Their particular construction method means there are fewer places for bacteria and infection to hide.
Speak To Your Dentist About An Implant Choice
When it comes time to decide on a material for your dental implants, reach out to your dentist. They'll provide you with their insights and experience with each option and help guide you in making a decision. Zirconium implants are becoming more popular as their design and recognizability improve. Your implants will stay with you for years to come, so make sure that you pick the best one for your dental restoration needs.